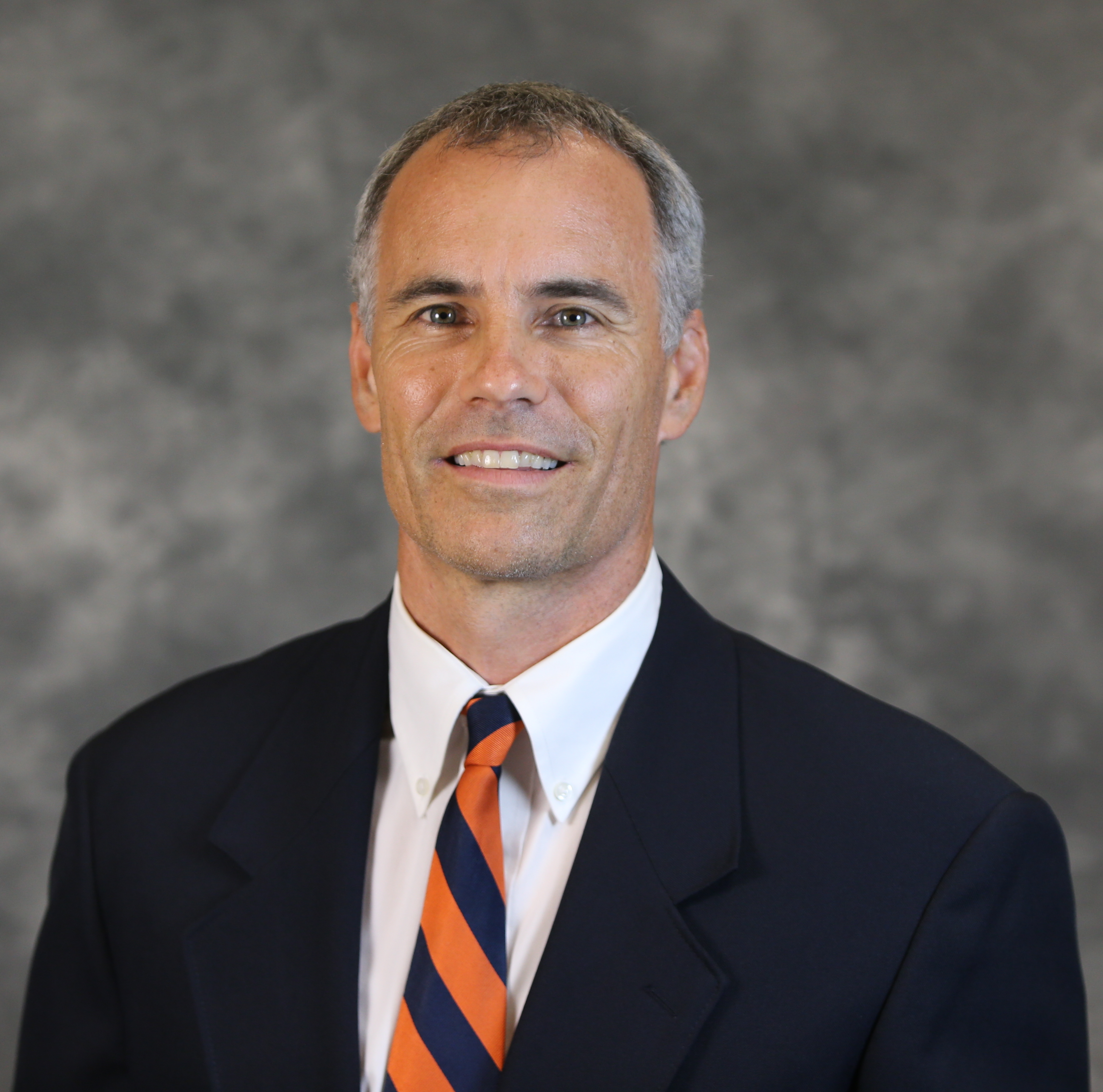 Head Coach, University of Virginia
Lars Tiffany
Lars Tiffany was named the 17th head coach in UVA men's lacrosse history in 2016.
"I'm excited to welcome Lars Tiffany to Charlottesville and the University of Virginia to lead our men's lacrosse program," UVA Director of Athletics Craig Littlepage said. "Lars is one of the country's more innovative coaches. His program is based on the development of young men as student-athletes and pushing them to excel in the classroom, in the community, and in competition. This foundation, combined with an aggressive and attacking style of play at both ends of the field, has proven to be successful over the course of his coaching career. His vision for our program to annually compete for championships and achieve high academic performance is in alignment with our goals of Uncompromised Excellence."
Tiffany has been a head coach for 12 seasons, the last 10 at Brown, his alma mater. He led the Bears to Championship Weekend in Philadelphia in 2016 behind a 16-3 record. The 16 wins in 2016 was a program record for the Bears. Brown's potent offense lead the nation in 2016 with 16.32 goals per game. Under Tiffany's tutelage, nine Brown Bears earned All-America honors in 2016, while Dylan Molloy was the recipient of the 2016 Tewaaraton Trophy and was named by the USILA its most outstanding player and attackman of the year. Brown goalie Jack Kelly was named the nation's most outstanding goalie and the winner of the 2016 Senior CLASS award for men's lacrosse.
Tiffany returned his alma mater to national prominence with Ivy League regular season titles in 2008, 2010, 2015 and 2016 and NCAA Championship berths in 2009, 2015, and 2016. Tiffany was named the New England Coach of the Year in 2008, 2009, 2015, and 2016 and earned Ivy League Coach of the Year honors in 2015 and 2016.
"Stepping into the seat as the head coach of the Virginia's Men's Lacrosse program brings both a tremendous exhilaration and responsibility," Tiffany said. "I am very fortunate to have Craig Littlepage entrust me with this program. It is also clearly understood that the coaches and athletes of Virginia Lacrosse that have come before me have established a very high bar for measuring success in Charlottesville. My staff and I are eager to begin working with the men as we establish the principles and guidelines of our aggressive, fast-paced system of play that relies upon uncompromising fitness, competitive fire and a passion, and joy, for the game of lacrosse."
Since taking over the Brown program in 2007, Tiffany transformed the program from one that was winless in the Ivy League in 2006 into one of the preeminent teams in the Ivy League and the nation. Tiffany guided Brown to its second Ivy League Championship under his watch in 2010.
Tiffany came to Brown from Stony Brook, where he was the head lacrosse coach in 2005 and 2006, posting an 18-13 overall mark. His 2006 squad finished second in America East with a 4-1 league mark and was ranked in the Top 20 in two weeks. Tiffany, the 2005 America East Coach of the Year, led Stony Brook to wins over Penn State and Rutgers, as his Seawolves boasted the number-one ranked man-up unit in Division I.
Tiffany arrived at Stony Brook after successful stints at Penn State, Dartmouth, Washington & Lee, and LeMoyne. He spent his four years at Penn State (2000-2004) as the top assistant under head coach Glenn Thiel, and was involved in all facets of the lacrosse program as the team's defensive coordinator and recruiting coordinator. Tiffany's defensive units were outstanding during his four years, and in 2002, the Nittany Lions led the nation in man-down defense.
Prior to coaching at Penn State, Tiffany was an assistant coach at Dartmouth College, where he spent the 1999 and 2000 seasons under head coach Rick Sowell. In his two seasons as defensive coordinator, the Big Green's goals allowed per game in Ivy League contests dropped from 15.3 to 9.0.
Tiffany was an assistant coach from 1997-98 at Washington & Lee University. In 1998, the Generals went 13-3 and advanced to the quarterfinals of the NCAA Tournament while finishing fifth in the USILA Division III national rankings.
Tiffany began his collegiate coaching career at LeMoyne College, where he served as an assistant coach of men's lacrosse and co-head coach of the women's lacrosse program from 1994-96. A native of LaFayette, N.Y., Tiffany graduated from LaFayette High School where he lettered in football, basketball and lacrosse. Upon graduation from Brown, he taught biology and coached lacrosse and football at the Robert Louis Stevenson School in Pebble Beach, Calif., from 1990-94.
A 1990 graduate of Brown, Tiffany was a two-time team captain and starter on defense for three years. Tiffany played for former Virginia head coach Dom Starsia at Brown. He was Co-MVP of the Brown squad that captured its first-ever NCAA playoff victory in 1990. Tiffany capped his career by playing in the North-South Senior All-Star game.